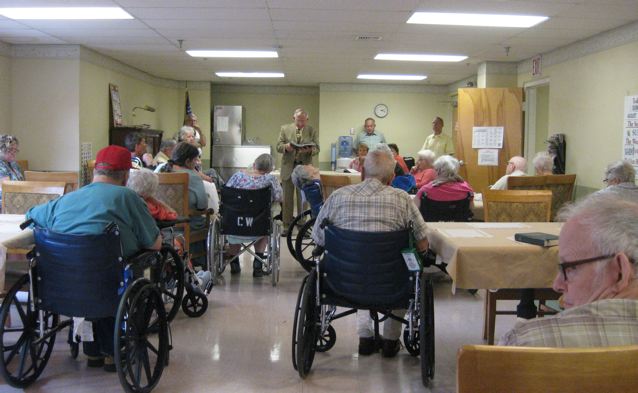 Mtn. Top Pregnancy Association - Members work with this group to provide help and support when needed. Three members are involved in mentoring clients. A recent project involved filling 15 baskets for small children for their annual spring party.
Habitat for Humanity - We host an annual dinner for 20 to 30 workers who come to our area to help build homes.
Nursing Home - Area nursing home is visited for church outreach programs.